OUR
SOLUTION
MAT3D offers universal materials and our focus is on the knowledge of the AM application and not the technology
MAT3D materials are polymer-based for Additive Manufacturing technologies. MAT3D offers universal materials suitable for dental, and industrial sector.
—
RESINS
For SLA/DLP
Resins for commercial 3D printers
Photo curable resins:
3D Plus (rigid)
3D Cast (castable)
3D Flex (flexible)
3D Color (coloured)
3D Plus Dental
3D Cast Dental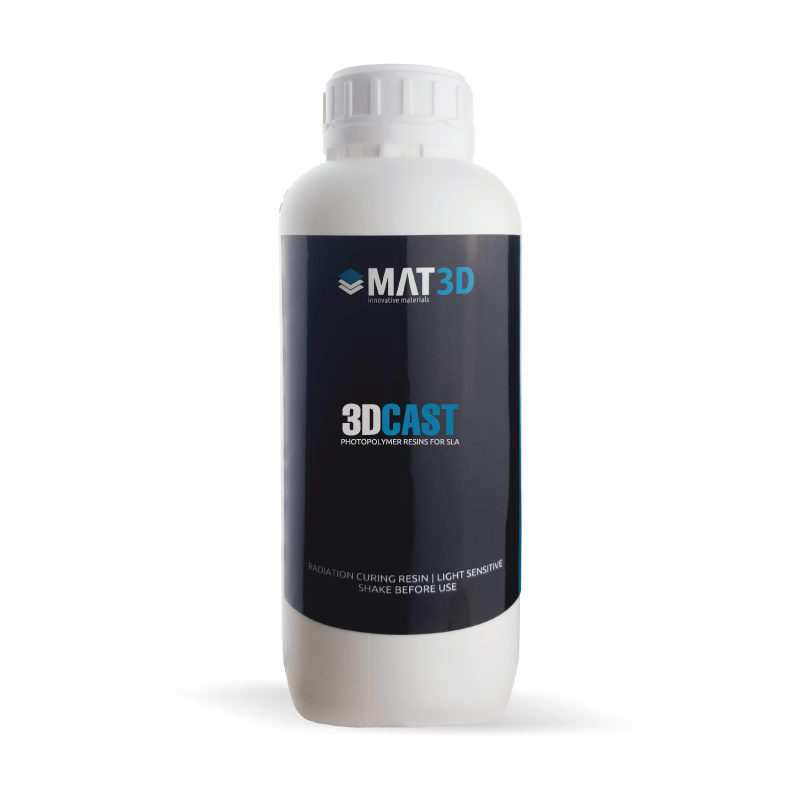 —
FILAMENTS
For FDM
Thermoplastic filaments for Fused Deposition Modelling (FDM) 3D-printing technologies.
Materials: ABS/PLA/PET/CARBON/TPU/PA
Diameters: 1.75 mm e 2.85 mm.
All filaments are available in different colours.
MAT3D is currently developing new polymeric filaments with high performances:
PEEK
PTFE
Composite polymeric filaments with nano-fillers (ex. graphene, carbon nanotubes) added with the aim to obtain materials with electrical conductivity and enhanced thermo-mechanical properties.